Table of contents: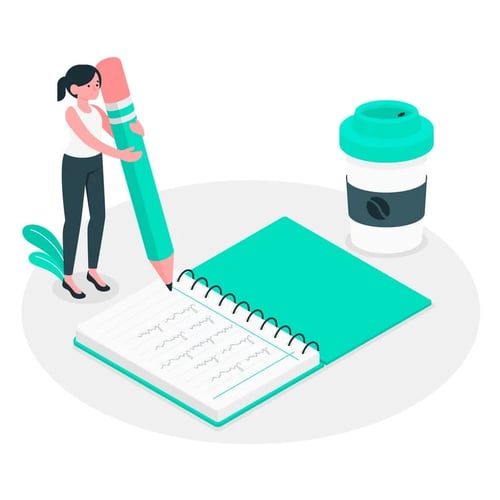 All the big companies, and small, which aim to achieve the same success, are highly represented in social media. In essence, it's not only about the CEO's initiatives and promo campaigns, but posts and reactions from employees. Every time the employee shares his experience in the of cool corporate indoor event, tells his friends about competitive salary and medical insurance he gets from the company, he contributes to the public image of your company.
Seems like a win-win: you put extra efforts in building the trust of employees and as a result shape corporate culture, get a response from investors and customers. But the employees' messages can't always be positive — if you want to prevent an unexpected external disclosure, you should have a strong focus on the social media policy.
Social media image
Modern problems require smart solutions – many companies already have a social media policy. Usually, it divides into enabling and constraining – the company is either giving the employees a list of encouraged behaviour or a number of strictly prohibited actions. Together with social media strategy, social media policy shapes the image of the company online.
All available statistics on links between sales and social media representation show that companies with active representation attract more customers. Reactions to promo campaigns and social media activity also serve as an excellent tool for current and potential market analysis. Social media create both risks and opportunities: employers get a new platform for promotion and profit, employees get new channels for reporting misconduct.
Identity practice
When the employee identifies with the company, he or she feels responsible for what is going on inside it. That's a direct influence on whistleblowing intentions of employees: those who have a strong identity practice try to act for the benefit of the company and are truly upset when things go wrong. What's a corporate identity, then? A feeling of identification with the company's values, policy, product and social position.
When the company actively reminds its employees about its social media policy and disseminates positive messages online by its top executives, managers, officers, it becomes a promotional campaign of the brand. If the message was good enough, it becomes contagious – employees willingly reshare posts about the events, greet newcomers, celebrate anniversaries. That's a practice of identity. Generally, good identity practice makes the employee more sensitive to reporting on the company's issues via social media channels; they will communicate using internal channels.
The effect on whistleblowing
No one did a global survey among whistleblowers and measured how corporate social media policy influenced their intentions. However, some data exist and allow us to make general conclusions. In the work of Fangjun Xiao, it is evident that not only social media policy and strategy influences whistleblowing intentions but the gender of the whistleblower. In the organized experiment, identity practice positively influences male participants intentions to report via hotlines, comparing with effect from sales promotion strategy (but only in cases when the policy is enabling). Social media strategy and social media policy don't make any differences for male whistleblowers intentions via hotlines and social media.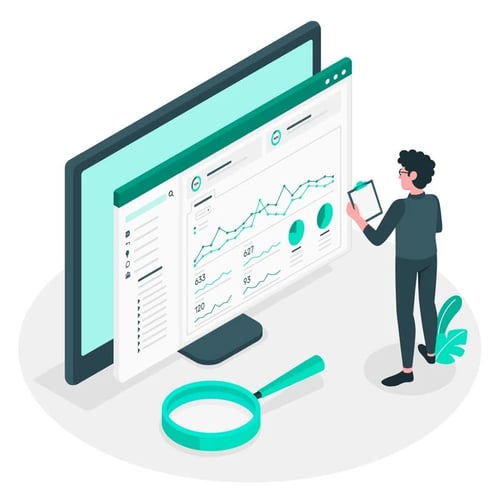 It's different for females – they are more likely to report via hotlines when identity practice is present and when the policy is constraining. When compared to male participants, female participants are more likely to report via whistleblowing hotlines than via social media. A result which we can get from this research is simple – identity practice influences whistleblowers intentions positively for the company. Employees will be more likely to report via internal channels.
Real cases with problematic social media representation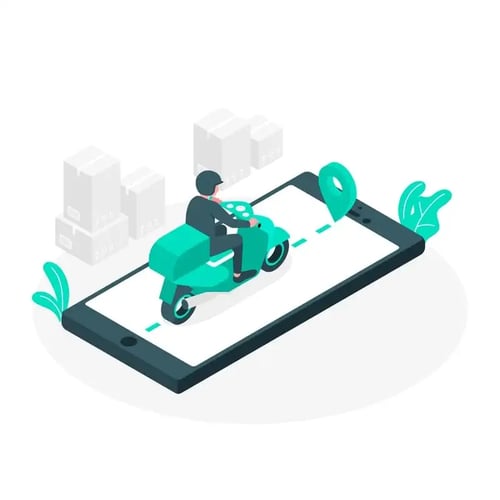 When deceitful marketing leaks out – Amazon
Amazon is in the top of most profitable businesses during massive quarantine, and its founder is in the Forbes top of richest people – these facts we do know about Amazon. What we might have skipped is that an Amazon employee organized a strike against his management, lost his job as a consequence, and it was made public through social media and newspapers.
The employee claimed that the company's measures against the virus spreading weren't sufficient – seems like he was right, since some distribution centres were closed by court order. The whole process wouldn't be so loud if Amazon didn't expose their PR campaign against the employee. The plan was to present the man as not very smart and articulate and turn his words into lies. Didn't work, as we can see – Amazon reputation now is more questionable than ever.
When chairman apologizes - Luckin coffee
One of the biggest Starbucks competitors – Chinese coffee chain Luckin - has been accused of fraud recently. Luckin's employees made up fascinating sales of the chain, and the issue became known to the investors. Where is a social media role in Luckin's campaign? In their apology.
Luckin has a massive network of clients who admire this coffee chain for being a Chinese alternative to foreign corporations. A chairman of Luckin, Lu Zhengyao, made a public apology in WeChat. Even though there is a sad state of affairs in Luckin right now, many customers are still ready to support this coffee chain as long as they admit their mistakes. That's another effect of social media – the creation of "like-minds" community.
A strike which started from social media – Walmart
Let's get back to earlier whistleblower cases – in 2014, employees of Walmart organized a strike towards abuse of labour code by one of the biggest retailers. Walmart didn't provide enough working hours for employees, so they had to demand the opaque internal scheduling system with available slots for signing up.
The process speeded up only after the petition from the workers on coworker.org. And it's not the only time Walmart misconduct was spotted on social media – the same happened with the campaign "Respect the Bump" which started from Facebook posts. Walmart had to update its pregnancy policy and protect the employees according to existing law on maternity leave. These two cases show us two things:
the importance of immediate reaction from the management to prevent a scandal (especially for companies which actively use social media for promotion)
social media whistleblowing does influence the company's policy – sooner or later lousy reputation hits your sales
Social media strategy, policy, and marketing campaigns really make a difference and work all together in shaping the identity of an employee. The thing which is worth to remember is that when we don't consider social media as a valuable source of information, we lose opportunities – and, consequently, money.
All the vectors used in this article belong to: