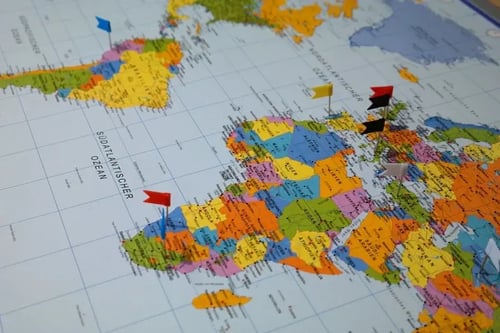 We are happy to announce our new feature — Support for complex organisational structures and hierarchies:
Connect and combine reporting units into regions
Assign responsible managers for the region
Split responsibility and access rights of managers depending on regions
Draw separate reporting lines for each region while keeping single global reporting for the whole Company
Reports and analytics can be generated for a standalone region.


Real life examples and use cases:
Cases are managed by geographic region, i.e. Europe or APAC – the Americas on a separate system
The system designed such that all complaints relevant to European operations are automatically assigned to General Counsel Europe and Europe Compliance Manager and complaints relevant to APAC OpCos are assigned to Finance Director for APAC and APAC Compliance Co-Ordinator

Notification received by relevant Regional Managers (above) and by Global HQ when the report is filed or updated on the system

Europe Compliance Manager or APAC Compliance CoOrdinator can then assign the complaint to the relevant MD, other Manager, and/or Country Compliance Manager for investigation.

Investigators can upload case notes that can be viewed by the above Regional Managers

Global HQ has oversight over all complaints received

Notification of new reports will go to designated individuals Depending on the Location of breach i.e. Group, APAC, Europe, Americas, or when the report updated
Global HQ to have oversight of all reports, i.e. should also get notification of reports made or updates
Furthermore, we are currently working on support of complex matrix-like reporting structures and hierarchies depending on incident type, intake channel, or other attributes in addition to multilevel vertical reporting lines.
The feature is currently available upon request for our Enterprise level clients.