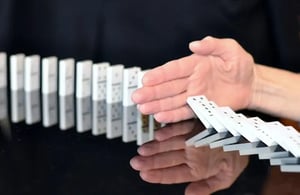 Many laws are on a long list waiting for amendment — it was the same for Ukrainian legislation dedicated to corruption till the 17th of October 2019. Now it is amended and waiting for enactment - what has changed?
Status
'Whistleblower' is defined by the law and received a corresponding status in a possible legal proceeding. It significantly simplifies the judicial process and protects the rights of the informant. The definition of a whistleblower is an important detail that is often missing in countries without an ad hoc law on whistleblowing.
Motivation
Giving a reward to the whistleblower is an infrequent practice- now it's realized only in the US and Canada, where works effectively. The amendment introduced a reward for the whistleblower: it is 10% either from the subject of corruption or governmental losses caused by fraud.
| | |
| --- | --- |
| | It seems to be a risky approach considering the fact that European countries currently do not offer rewards for whistleblowers. |
Most of them insist that a whistleblower should have a non-profit interest in the investigation. It's not even likely to appear in the nearest future, since the new EU Directive on Whistleblowers' Protection doesn't provide for it. How it will work for Ukraine can be hard to predict.
Hotlines
Not a new thing worldwide, but it's still worth mentioning. The amendment to 'On Preventing Corruption' requires the implementation of different types of information channels: mailboxes, hotlines, and online forms. Anonymity is guaranteed and protected, also there is an opportunity to use the help of free legal assistance (within the limits that the law provides).
Criminal liability
For disclosing the whistleblower's identity, firing or replacing him on the basis of his report, threatening him, and damaging his property and others the perpetrator will be penalized. The amount of penalty depends on the gravity of the damage and is defined by the law.
Despite its newness, the law has already received a reasonable portion of criticism (and more is coming). And yet we know that nothing is perfect, so we'll keep following its effects and acceptance by the people. One more notice - the law will come into force starting from the 1st of January 2020.