.If you're still thinking about whether your company needs a whistleblowing hotline and robust compliance culture because you don't really deal with finances, here is another sign of YES from whistleblowers. This time it's a famous shoe brand Converse — it is claimed that they deliberately stole the designs of a young designer and released the collection without giving her any credit or compensation.
.
How did the world know about this story in a few hours?

Photo credits: Cecilia Monge, TikTok
.
Cecilia Monge is a young aspiring designer who once applied for an internship at Converse — she attached the ideas of shoe designs inspired by American national parks to the application. In 2019. Cecilia never got a reply and wouldn't have returned to Converse unless she saw a TikTok video featuring Converse's new collection — shoes inspired by national parks which resembled her sketches in many details.
.
What happened next turns out to be a classic whistleblower's story — Cecilia contacted Converse for clarification and didn't get any reply. Cecilia is an active TikTok user — she saw the video about the new Converse collection on the platform and recorded a reaction. The video went viral in a few hours and got millions of views — other designers shared their similar stories, revealing the bitter truth of work in the industry.
| | |
| --- | --- |
| | For Converse, it's not the first scandal around the attribution of the designs. |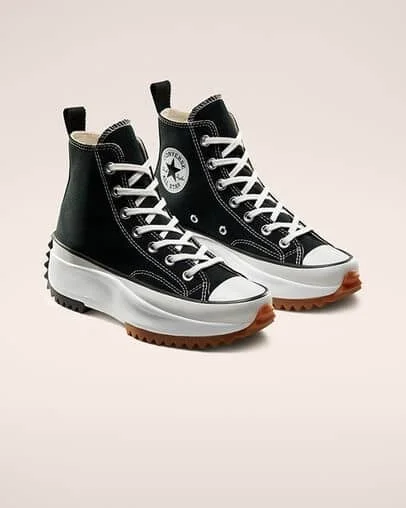 (Image: Converse)
Back in 2019, a designer JW Anderson was masterly removed from the collaboration with Converse, so in the end, his designs were replicated multiple times without crediting the author.
Converse simply left the design as a part of its collection and stopped mentioning the designer as the one who developed the idea — it's a serious impediment to the way young brands trying to grow (such as JW Anderson).
After the incident got public recognition, Converse eventually contacted Cecilia and denied all the allegations. However, Cecilia's story does look believable and is supported by solid evidence — even in the case of an unlucky coincidence with Cecilia, thousands of young designers experience fraud and theft of intellectual property daily.
What we can learn from this situation is the growing power of social media and an equally growing power of whistleblowers — even if they don't call and recognize themselves as such. Social platforms such as TikTok can cause a boom and destroy a brand's reputation in a few hours — it is difficult to predict and difficult to delete, compared to Facebook and Instagram.
As long as big brands don't learn how to communicate with their whistleblowers and settle up, we will witness more and more revelations — some of them can end the history of the brand.
.
Photo credits: