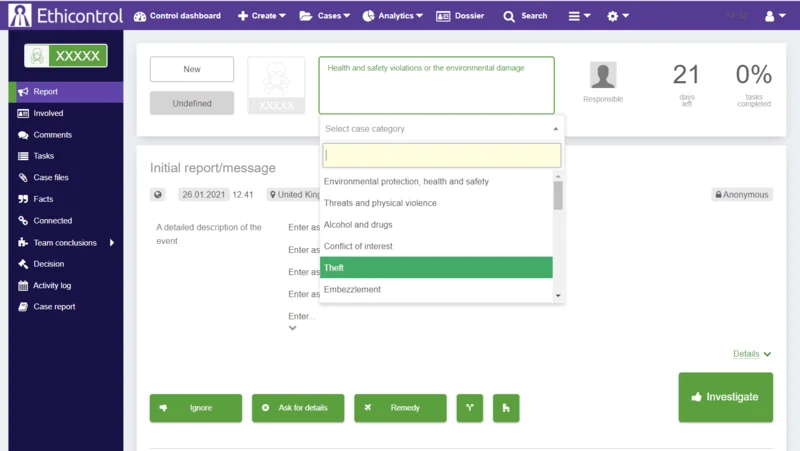 Now two to three times fewer clicks when working with drop-down lists:
priorities
categories
responsible
procedures
scripts
attracted
team
disciplinary action
Single-select dropdowns now work without a save button and without unnecessary clicks to activate. We temporarily left one, in our opinion, an extra click to activate the drop-down list, although we really want to replace it with activation on hover. What do you think about this?
Multiple choice dropdowns (multiple team members, multiple witnesses, or potential intruders) have fewer clicks but have an additional Save button. We would also like to remove it, what do you think about this?