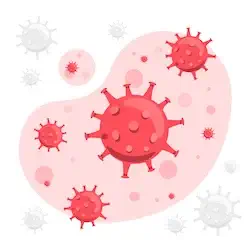 2020 and 2021 are both challenging for all countries — the EU is no exception. Still, even the global pandemic can't be a reason for delaying whistleblowers' protection. Till the end of 2021, all EU member states have to introduce whistleblowing legislation or amend old provisions. It might be a challenging task since only ten EU countries previously had a comprehensive law.
A brief overview:
What was the idea of the EU Whistleblowing Directive? EU Whistleblowing Directive has its goal of covering both public and private sectors and providing the broadest possible spectrum of protection to whistleblowers. Each country has to amend existing legislation or create new draft legislation to comply with the Directive.
Countries that had comprehensive legislation before the EU WB Directive implementation:
France, Hungary, Ireland, Italy, Lithuania, Malta, Netherlands, Slovakia, Sweden, and the United Kingdom.
In 2018 10 EU member states had comprehensive legislation — this number reduced to nine due to Brexit. Other countries had either legislation of partial coverage or didn't have a dedicated law at all.
How is it going so far?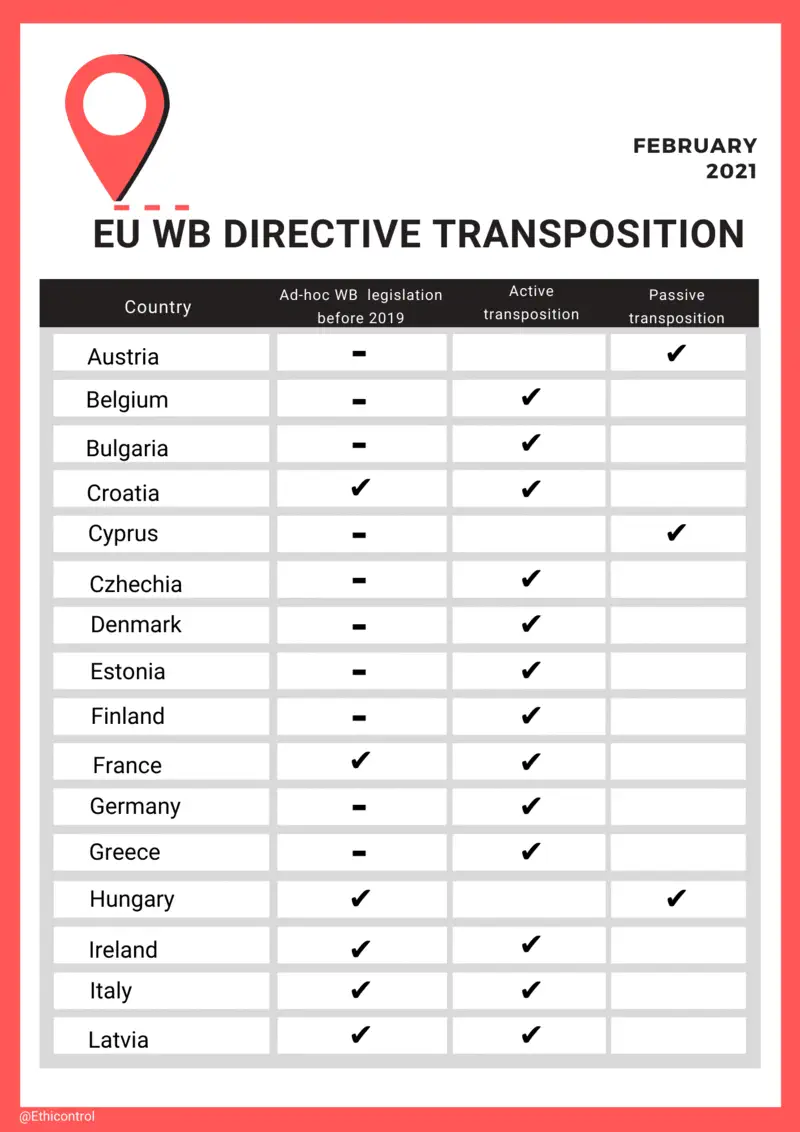 Previously highlighted countries such as Hungary, Malta, Lithuania, Italy, and Slovakia didn't start the EU Directive transposition or didn't show any results. Countries with no history of whistleblower protection were more successful — the table of results is very diverse. What we can see is that previous achievements do not guarantee a successful implementation of the Directive.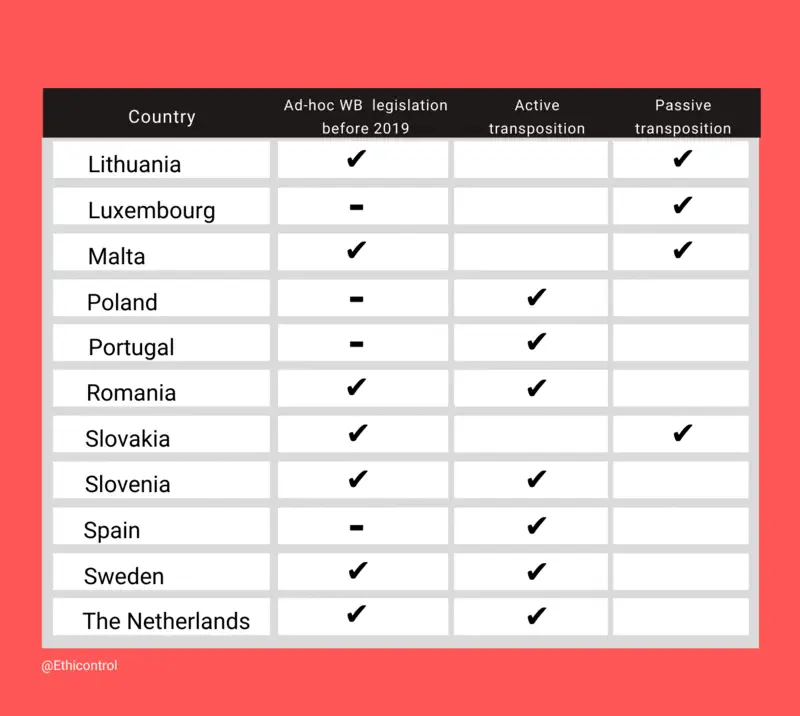 Who is leading?
Belgium and Germany have already introduced the draft law — other countries, unfortunately, weren't so successful. Delay in implementation is already visible: countries such as Denmark started the process but had to rearrange public discussions of the law and voting. The majority of countries took steps to transpose the EU Whistleblowing Directive and organized public discussions, amended related legislation (Slovenia), and set the transposition date.
Nevertheless, the deadline for implementation will not be met by a few countries. And the most worrying part of it — national interpretation of the Directive may not correspond to the best practices in whistleblowing legislation, exposing whistleblowers to multiple dangers.
UPD: As of the beginning of 2022, only 6 EU member countries implemented whistleblower laws — 20 countries delayed the implementation and one did not start the transposal (Hungary).
Credits:
Health vector created by stories - www.freepik.com
Work vector created by stories - www.freepik.com
To have an up-to-date version of EU countries' progress, please follow EU Whistleblowing Meter.