Customized monthly compliance reporting package for a client's parent.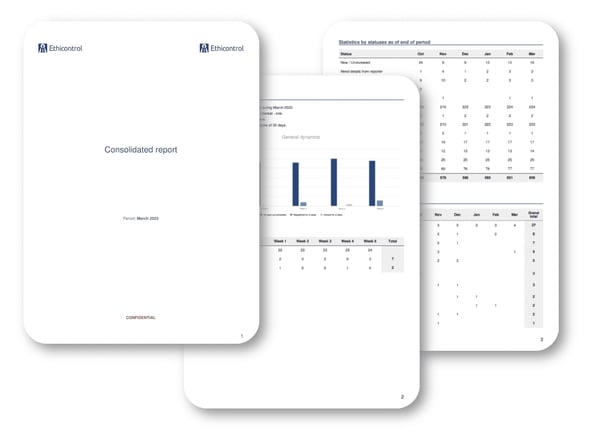 A client is a subsidiary owned by a Saudi Arabia parent. The client should report to its parent whistleblowing incidents and actions taken on a monthly basis. Despite the existence of numerous analytics reports in the Ethicontrol platform, the client asked us to compile a dedicated report.
The new report should look like a consolidated report combining data from different parts:
Weekly chart
Monthly chart and comparison
A table with the summary of cases/actions taken
Short summary in narrative format
Key performance statistics
The report should be generated into PDF, branded, and periodically distributed by the system to the selected list of recipients.
The client's staff speaks different languages, so the report should be available in multiple languages.