Contents:
Another update and opportunity from ISO (International Organization for Standardization) — a complete guide on whistleblowing management systems 37002. What's inside, and is it worth buying?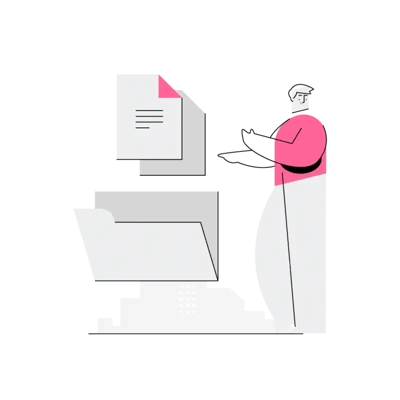 The world of compliance is already acquainted with ISO standards, and it is well known for whistleblowing regulation as well. Still, it is only now that ISO follows best practices in whistleblowing laws worldwide and can offer a holistic approach for any company. We'll break it down for you from the beginning till the end: the purpose of ISO 37002, content, evaluation, and recommendations.
A promising line from ISO 37001 says that the standard is adjustable to a company of any size, sector, location, and business model. And it might be a good start since ISO 37002 has a clear direction toward values and corporate culture as primary goals - things we always advocate for in Ethicontrol. What will ISO 37002 help you to achieve?
Whistleblowing promotion - encourage and educate your employees
Protection from wrongdoings
Minimization of losses
Ethical governance demonstration
Timely and adequate reaction to any raised concerns
What's inside ISO 37002?
Focus on Values

ISO 37002 isn't stuffed with as many technical details and schemes as we could expect. In contrast, much space is given to the foundation of whistleblowing in the company and the values that determine your organization's path. Three main values can be located: trust, impartiality, and whistleblower protection. If one is missing, the triad falls apart.
Leadership and management
The most important role in the whistleblowing system setup is assigned to management and leadership. However, regardless of the task, their objectives will always fit into a plan-do-check-act scheme. Among the primary functions and obligations are understanding the organization's context, mapping the scope of the whistleblowing management system, and understanding the needs and expectations of interested parties.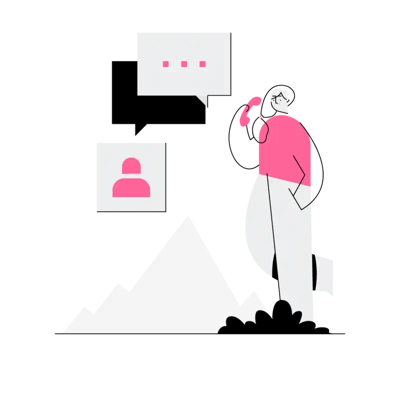 Just as in EU Whistleblowing Directive, ISO 37002 defines what whistleblowing is and who can qualify as a whistleblower. If your goal is to comply with the Directive and get certified, ISO 37002 is a good fit. The main benefits of the standard are a precise focus and thorough checkup of your company for compliance with all the requirements.
Is your organization new in compliance, or do you need an additional check? ISO offers a plan and strategy of communication, the scope of the whistleblowing system, guides you on the limitations of whistleblowing and hints at the most important internal and external controls.
Harmony
ISO 37002 is also about being consistent in various aspects of the life of an organization. Just a few examples: competence, continual improvement, monitoring, focus on the process, and documented information is named among vital details of any corporate structure.
Scope?
The biggest question for any organization which decides on a whistleblowing management system is the scope of concerns it can address. WMS can't and shouldn't be the only tool that resolves multiple corporate issues (unless the company's size doesn't allow other solutions).
Specific complaints should be directed to the HR department, audit, and board members directly - it depends on the nature of the complaint and the company's hierarchy. ISO 37002 does give guidance on this problem and stresses that both concerns derived from WMS and other sources have to be properly addressed if the WMS can't cover those.
Whistleblowers are important

The whistleblower protection strategy isn't so new but worth remembering. ISO 37002 is watching the interests of whistleblowers and introduces these key factors:
Accessible and user-friendly channels
Speak-up culture promotion
Protection from retaliation (and prevention of retaliation)
Impartial investigation
Sufficient resources for the functioning of WMS
Demonstration of leadership and support for whistleblowers
Management
role
A Whistleblowing management system requires competent personnel to work with it and be involved in its development in the first stages. We'll share one insight from ISO 37002 – the investigation process and whistleblower protection should always be delivered independently. In addition to that, management has to treat WMS as a live system with possible flaws and look for improvement: one of the tasks is to track the progress regularly and constantly provide advice and guidance to the personnel.
Follow the objectives
Continuing on the role of WMS management and decision-makers of the company, ISO advises establishing WMS in line with the existing procedures and policies of the company (and values, of course). Without conflicts of interest!
The main task of an organization is to be a strategist and foresee the challenges which might result from WMS, and overall: dedicated personnel should plan on how the company will address the risks and opportunities. And, finally, a few words about whistleblowing system objectives.
Once established, the company has to evaluate and measure them, also update and document them. Only in this case, the objectives can be achieved. What is vital is that each objective has to include a responsible person, a specific deadline and results (which later are evaluated).
More and more reports
The way you deal with the reports shows your employees how much they can trust the process and motivate them to report. ISO foresees that and gives the following guidelines to increase the quality and the number of reports from employees: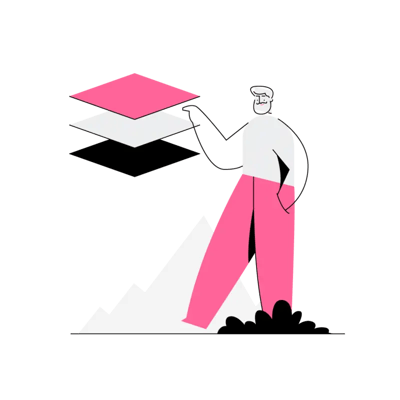 Reports should always go through a Receive-Assess-Address-Conclude procedure. But there is more:
Obligatory feedback
Updates on the status of a report
Information about the next steps of the investigation
Timely acknowledgment of the receipt
Thorough documentation, record-keeping, and data protection
Confidentiality is a priority
Trained personnel
It is only a tiny summary of what ISO 37002 highlights – we recommend following this standard if certification in compliance is essential for your organization and you didn't have a WMS before. Nevertheless, you can always begin with addressing the EU WB Directive, which also offers guidance but free of charge - ISO 37002 has many similarities, and the main concepts in both do look alike.