Table of contents:
What is integrity?
Academic integrity has several definitions and pitfalls: enough to get confused and give up trying to make your work outstanding but corresponding to the rules. Integrity is not an easy task, but it is worth it for everyone to pursue a successful career and stable results. Besides clean conscience, you get immunity towards plagiarism accusations, proceedings, and even jail (when it comes to the financial consequences of your misconduct).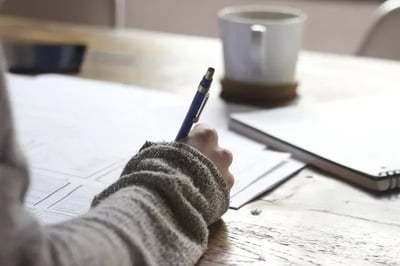 What to do with integrity and where to apply it? Let's start with the meaning of integrity: simply saying, it is a demand to be guided by moral principles in daily activities (work, personal life, public service). If we trust Cambridge's definition, there is an addition to the guidance by moral principles — refusal to change them. Academic integrity just narrows the field of possible misconduct to the academic environment where most integrity breaches refer to plagiarism.
Checking the box "I agree to abide by academic integrity rules" you confirm that the results of your work do not contain any information obtained by dishonest practices. The most popular violations are:
Using ideas, extracts, or whole pieces without references to their authors. Intentional or not, it is plagiarism.
Presenting old results as new ones - in the academic field is a fraudulent practice. Strict rules apply to the use of your research results in further publication - even when it seems you know everything about the standard you are using, check it twice.
Presenting original results but concealing the author - if you ever used ghostwriting services, you know what is it about. Diplomas, awards, and positions in the scientific institution would be revoked in case this type of misconduct was detected.
Common solutions to fight plagiarism
Academic integrity is also closely bound with ethics: bribery, forgery of certificates, nepotism, and harassment is present in the educational environment as well. Therefore, the academic sphere has a demand for whistleblowers and strict control with regular supervision as well. What can be done for students and their professors to ensure academic integrity?
Regular plagiarism check with special services. Free services (and more advanced with a subscription fee) can help you to check the uniqueness of your work and detect unintentional plagiarism. Mostly it's useful for finding sources of the ideas you used if you borrowed some ideas unintentionally. Also, it shows if your work is original enough to be qualified.
Universal handbooks with clear standards of academic integrity. This kind of guide is especially popular in big university communities where all students need to address these standards regularly. Additionally, many universities make their guides available for anyone interested - take a look at the MIT guide to understanding what it's like.
Specialized integrity systems for large and small institutions. Online platforms with the opportunity to report any integrity breach can gather more information on issues related to academic integrity. The same platforms supervise corporate ethics and assign an unbiased anonymous person for investigation. This application or platform can be very flexible and created by students or institutional specialists. You can always ask for a grant for your university or institution from Digital Whistleblowing Fund or private outsourcing companies such as Ethicontrol.
Value of integrity
Why is integrity so important? Whether it is academic or not, following basic principles of integrity is a significant contribution to your business and career. Integrity educates you on the protection of intellectual property (including your own), grounds of communication with competitors and colleagues (using results of each other for new product development), and structuring the results of any research.
The debates on the importance of academic integrity can never be boring and seem to be never-ending because people tend to be very inventive when it comes to cheating. Recently we were discussing corruption trends worldwide and came to a predictable conclusion - corruption schemes evolve, and we need to pursue constant control of institutions to deter them. It's the same with academic integrity breaches: cases that we can't prevent should at least be detected.
The country of the institution, its culture, and its reputation doesn't guarantee the absence of ethical violations: best of the best, like Oxford, admit that plagiarism is on the rise despite all the measures taken to prevent it. Students continue to use pieces of different authors and present them as their own, and not students only – in Algeria the dean and lecturers were accused of plagiarizing articles.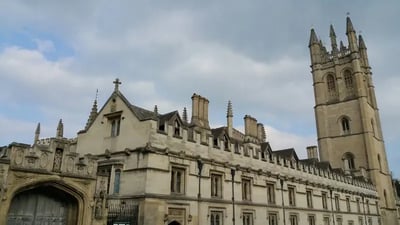 Cheating is on the rise for many reasons: multiple resources on the same topic – knowledge accumulates, and it is hard to be original. It can be a lack of awareness – you don't know what already exists in your field, or the absence of integrity policy in the institution is to blame. Of course, a considerable contribution to the rise of plagiarism (plus the variety of cheating schemes) was made with the help of technology. Rewriting, copying, and document forgery have become easy with the help of technologies that recognize the pattern of previous research and help you to modify it, so it would seem unique.
Best approach?
It's not easy to fight back against integrity breaches. Still, certain methods we've mentioned do a good job: integrity guides, compliance systems, and high integrity standards within the community help to prevent unintentional misconduct and warn of the consequences of intentional one.
Pro-tip from us: copying and drawing inspiration from already published pieces can be legal and beneficial for all persons involved. We encourage you to take the best examples of integrity guides and think about creating your own for the institution in which you are working.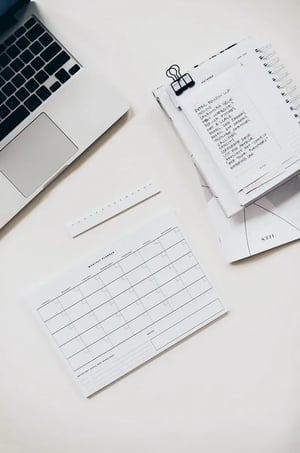 A unique approach in standard assignments is key to keeping integrity in its academic and non-academic branches. When you try to set a technical limit for students, so their work could meet specific requirements, cheaters successfully overcome these difficulties.
If your paper is 70% original, you can improve it with the help of special services – you can read about the Chinese struggle with this kind of misconduct, but their experience isn't unique. Limitations only provoke new waves of technologies for cheating.
A promising idea is the creation of dedicated tasks for students (and employees, researchers) which eliminate the opportunity to cheat or make it nearly impossible. It's time-consuming but can be rewarding with time – in some universities, a personalized approach is already in practice.
Instead of standardized essays, students get a personalized assignment that tests their knowledge in a very spontaneous manner; therefore, it's hard to copy or google the answer. The same can be done with integrity in other spheres, as long as we want to confront misconduct and keep ethical standards.